Ask Us About Our Take-Out Menu!

As of June 4th, 2020 we are open for outside seating....we also offer indoor seating at 50% capacity and addtional outside seating. Stop in and see us. We've missed you!
Breakfast. Lunch. Anytime.
We let you decide. We serve breakfast or lunch whenever we are open. Doc Taylor's is the little brother of Tautog's, a Va Beach seafood restaurant slash 23rd street institution that happens to be right next door. Our "Allstar cast" of cooks and servers quitely delivers the best affordable breakfast on the oceanfront. But don't take our word for it. Read what others have been saying about us.
We aim to make food that satisfies the soul. Have you tried our Bloody Mary's?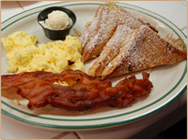 The Left Side
How about starting your day with a classic east coast breakie? Two eggs any style, French toast and bacon. It's a dynamite combination!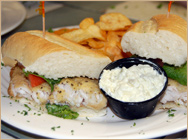 Catfish Po-Boy (The Rony-Rony)
Crispy fried catfish on a sub roll with lettuce, tomato & granny smith apple tartar sauce.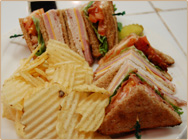 36th Street Club
Named after our friends on 36th street! This club will tackle an empty stomach on a hot day like no other. This is one is a classic.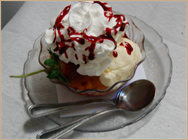 Ice Cream
This is Ice Cream the way the Doctor would have liked it. Tuck in and enjoy!
Comment Box
Contact Us
Restaurant Hours
Year Round Thursday - Sunday 7am to 2pm
Closed Tuesday & Wednesday
We serve breakfast and lunch whenever we're open.
Seaside Market Lounge Hours
Thursday Night Football Tailgate Supper Club
Doors @ 6PM | Tailgate menu @ 7pm till we run out!
Watch the game on the big screen, play some cornhole, listen to some groovy tunes, grab a frosty beverage & enjoy some tasty food prepared by Chef Clint.
Sat & Sun Days (Open to Public)
Email:
Website:
Phone:
Address:

Map:
thedoctor@doctaylors.com
http://doctaylors.com
(757) 425-1960
207 23rd Street
Virginia Beach, VA 23451